The Best Books for Learning How to Write
Whether you are a seasoned writer looking for some perspective and inspiration, or you're an aspiring novelist in need of advice and mentorship, you're sure to find a book amongst these choices to pique your interest.
Learning to write can be a lonely, difficult endeavor on your own.
Whether you are a seasoned writer looking for some perspective and inspiration, or you're an aspiring novelist in need of advice and mentorship, you're sure to find a book amongst these choices to pique your interest and bolster your writer's toolbox.
Authors from all walks of writing life chime in here, from the likes of Stephen King to Elizabeth Gilbert. There's something for everyone, whether it's from the mouth of a great fiction writer or a literary unknown.
Here are QuillBot's 17 picks for the best books on writing skills out there, broken down into what we think are helpful categories.
Writing and Revision Basics
These writing style books are your go-to for information on grammar rules, mechanics, editing, and writing methodology. Basically, if you need to learn the nitty-gritty rules of writing, or improve your writing skills, these guys are what you want to read.
A Writer's Coach. The Complete Guide to Writing Strategies That Work by Jack Hart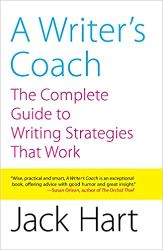 "While it is not a definitive step-by-step guide, this book is perfect if you need inspiration to start writing.
"As Jack Hart puts it: "One of the secrets of good writing, then, is to be both specific and general. You engage emotions and illustrate generalizations with concrete detail. You make your writing meaningful by including abstractions that connect your specifics with other examples drawn from different times or places."" -Snezhina Piskova
I will go further and say that this book really helped me understand how to stop using the passive voice and assess my placement of modifiers. It also touches on how to overcome writer's block, procrastinating on projects/assignments, and toxic perfectionism.
The Craft of Revision by Donald Murray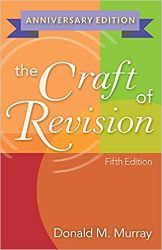 While this one is more or less a textbook, it does more than just blandly inform━it shows a student how they can make the task at hand their own.
Donald Murray paints revision more in the light of editing to improve meaning and clarity rather than just routine grammatical checks. This makes learning to write engaging because there's the challenge to write something you're proud of that conveys exactly what you mean it to, from beginning to end.
Here's an except: "Students, first of all, must learn a positive attitude toward revision. The process of revision, for most students, has not been concerned with finding meaning, but it has focused on editing superficial mechanical and grammatical errors to a preconceived and often not clearly understood standard."
Pro tip: As important as it can be to revise your own work, sometimes you're just blind to its errors. Use a grammar checker when you're tired or sick of reading your own writing in order to catch all of those pesky little problems.
On Writing Well by William Zinsser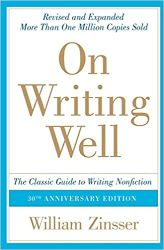 According to Ron Lieback of contentmender.com, this is "The number-one book that every writer should read."
Daniel Caughill also recommended this title saying, "If you're interested in nonfiction writing or journalism, check out On Writing Well by William Zinsser."
This writing book teaches the fundamental principles of the craft in general terms, so that writers can adapt the principles to their chosen writing genre. It's on its 30th anniversary edition and has sold over a million copies!
Writing Tools: 50 Essential Strategies for Every Writer by Roy Peter Clark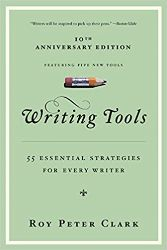 I ran into this book in college, and while I don't usually go for essay compilations, I found Writing Tools to be very helpful.
The 55 essays are on the many different aspects of writing and writing skills, the process, common obstacles all writers face, and habits worth developing to enhance your skills.
It is also very approachable for all levels━everyone from high school students, to self-taught bloggers, to authors/novelists can find a solid takeaway from this book.
And speaking of writing tools...have you checked out our Paraphraser? How about our Citation Generator?
Just curious.
Everybody Writes: Your Go-To Guide to Creating Ridiculously Good Content by Ann Handley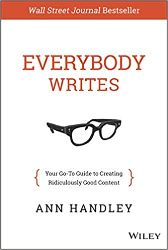 Writer Ren Lenhof praised this pick, saying: "My favorite book that has helped my writing is by Ann Handley, Everybody Writes: Your Go-To Guide to Creating Ridiculously Good Content. I love her causal conversational writing style and how fun she can make mundane subjects. I've read her book multiple times and keep it in my office as my go-to resource for grammatical questions and inspiration for "spicing up" my content."
"I highly recommend Everybody Writes by Ann Handley. She argues that in an online world everyone is a writer so you need to learn how to create content that attracts and retains people's attention. She provides practical tips, easy grammar and usage rules that are valuable whether you are working with a big brand or startup these are best practices that will make your writing better. Great advice we can all benefit from now more than ever." -Paige Arnof-Fenn, Founder & CEO of Mavens & Moguls.
The Elements of Style by William Strunk Jr. and E.B. White
Fun Fact: If E.B. White sounds familiar, it's because he wrote Charlotte's Web! Turns out he also wrote one of the best books on writing skills as well...
Zach Watson, a Content Specialist at Soundstripe, told me that his favorite writing book was "...hands down The Elements of Style by William Strunk Jr. and E.B. White. It's a straightforward book that overflows with practical knowledge. Every writer should read it."
When I was revising my M.S. thesis, one of my committee members introduced me to this book, and I continue to be grateful. Simple, direct writing, espcially in the context of scientific writing, is a hard-won skill for me.
My major takeaway was switching 'as' for 'because' to make my language more clear. For instance, "...the experiment is well-suited for this task, as it was designed to measure XYZ." would be changed to "...the experiment is well-suited for this task because it was designed to measure XYZ."
Writer Jay Andrew Allen recommended this pick saying, "When I was 12 years old, my mom introduced me to Strunk and White's Elements of Style. I promptly stole her copy! Yes, the advice was all pertinent. But the book also practiced what it preached. It is, in itself, an example of beautiful writing. (Who can ever forget "Omit Needless Words"?)"
Rules for Writers by Diana Hacker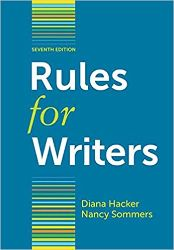 This writing book is one you may have/have had to buy for your college english class━I know I did.
It is more of a handbook than a straight writing book, which I like because it is a great reference to have on your desk.
In addition to covering the general how tos of writing and grammar, it also teaches about doing research and documenting sources. As far as books on writing skills go, this is one of the best.
Living Creatively
These writing style books treat writing like a lifestyle, giving tips on how to strike a balance in your life as a creative individual, how to find and nourish that creativity, and how to be more open to the world around you.
Some of these books use real-world examples to relate to and teach about writing as an art. And, contrary to popular belief, these are not just for fiction writers. Writers of all backgrounds and genres should read these, internalize them, and start applying their lessons.
Bird by Bird by Anne Lamott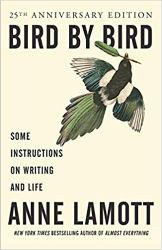 There's something to be said for a book deemed by some as the "Bible of writing guides," and I can confirm the hype is warranted. Don't just take it from me though.
Blogger Kalyn Franke said, "My favorite book on writing, which is probably the same for many writers, is Bird by Bird by Anne Lamott. It was incredibly impactful to me when starting out my writing career and is a comforting source of encouragement when I need it!"
Author Karen Koenig had this to say: "The only book on writing that stands out in my memory is Annie Lamott's Bird by Bird which encourages writers to write "shitty first" drafts."
Daniel Caughill, blogger at thedogtale.com, mused that, "If you want to understand how to put your soul into your work, regardless of what you write, read Bird by Bird by Anne Lamott."
Finally, author Shelli Johnson told me, "I always recommend this book to anyone because it's geared toward making you a better writer no matter what you write. It's about taking the pressure off and getting the work done. You can't get better as a writer if you don't write, and so many people either don't start or start and don't finish because of fear. This book lessens the fear so you can get to writing."
The Writing Life by Marie Arana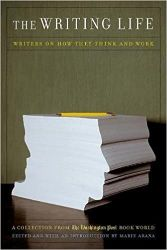 Looking for inspiration? Look no further.
"I found The Writing Life by Marie Arana very compelling. It provides insight into the lives of more than 50 writers. How they work, how they think, and how they deal with frustration." -Marie Buharin, Modernesse.
Zen in the Art of Writing by Ray Bradbury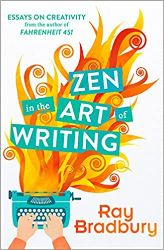 Allan Borch, Founder of DotcomDollar.com, championed this addition, saying, "If there is one book that inspired me to become an effective writer and push my abilities further, it is Ray Bradbury's Zen in the Art of Writing. The book really inspired me to pour effort, dedication and creativity into each piece I am producing."
On Writing: A Memoir of the Craft by Stephen King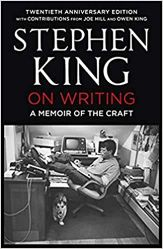 Some exceptionally high praise was given for this one, such as this by author Christopher McKittrick: "I'm sure it's a popular choice, but most writers can learn more about writing professionally from just a few pages of Stephen King 's On Writing: A Memoir of the Craft than just about any other source."
And it's easy to see why━who wouldn't love for their favorite writing book to be written by their favorite author?
Blogger Matthew Burke said of this book: "Some of my more literary friends look down on Stephen King, but I love this book. It's helpful, frank, and it's got some very practical advice by a person who clearly loves writing. And why would you ignore insights from one of the most successful/effective writers of all time?"
Big Magic by Elizabeth Gilbert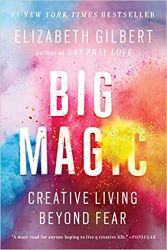 Fun Fact: If the author's name sounds familiar, it's because she also wrote Eat, Pray, Love.
I admire that Gilbert writes both non-fiction and fiction so well, and in Big Magic she talks at length about her creative process for both types of writing.
She also focuses heavily the life cycle of an idea and how, for writers, ideas knock and ask to be made into art, but if you wait too long, they might go find someone else. It is such an interesting concept to think of ideas as being almost sentient in this way!
This book is both practical and magical, and I re-read it often for inspiration.
Writing Self-Help
Can't bring yourself to start a project? Don't know how to focus? Is self-doubt keeping you and your ideas down?
Cue these writing style books. They're helping you tackle all of your inner problems so you're able to write freely and with ease.
The Now Habit by Neil Fiore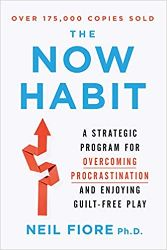 The Now Habit is not technically a book about learning to write, but I've included it here because so many writers mentioned this book to me. It explores the psycology of procrastination as it relates to tasks like writing.
"Even if it's not aimed specifically at writers, this book tackles an important challenge that writers often struggle with━procrastination. According to Neil Fiore, procrastination is fueled by our anxieties and the best way to beat that is to simply get started. A simple shift in your mindset━thinking "I choose to," rather than "I have to"━can go a really long way in aiding this process." -Snezhina Piskova
Writing Down the Bones by Natalie Goldberg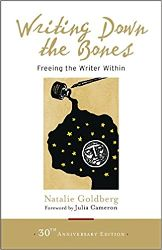 I enjoyed this book because it was witty and fun to read.
Goldberg covers the entire writing cycle and also touches on common obstacles, including some quirky ways to overcome them. In short, it is both inspiring and informative.
Author Maya Frost said that this book "...helped me use my words to be effective for the different kinds of writing I pursued."
Writing a Book
Everything you have ever wanted to know about writing books is in these pages.
Whether your dream is to write bestselling fiction novels or publish a non-fiction project, you're completely covered by these writing style books.
How To Write Non-Fiction. Turn Your Knowledge Into Words by Joanna Penn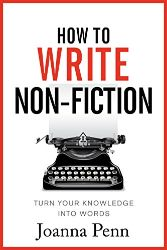 Penn uses her knowledge and writer's journey to inform readers how to take an idea for a non-fiction book all the way to the publishing and marketing stages.
I like that the first two chapters are on Mindset and Business Models and that the last chapter is on marketing your book━not many books encompass these kind of concepts in addition to covering the writing process.
Writing the Breakout Novel: Insider Advice for Taking Your Fiction to the Next Level by Donald Maass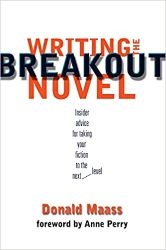 "This one is more focused on creating exciting and compelling writing." -A.M. Scott
She's not wrong━what I like about this the focus on what it takes to make a memorable work of fiction. It is also geared for both the new writer and the already published author or novelist, so you can grow in your skill, re-read, and grow some more!
Maass breaks down what makes a best seller, well, sell the better than the other thousands of books on the shelf. He also briefly touches on the portion of a writer's journey that is getting an agent and getting your work published.
Save the Cat Writes a Novel by Jessica Brody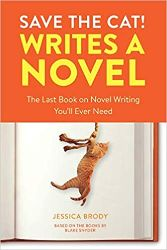 Fiction author A.M. Scott asked us to include this option, and I'd like to add that I have never been disappointed by any of the Save the Cat franchise books, most of which are geared towards screenwriting.
"If you want to write fiction novels, I also recommend a couple of writing books. One is "Save The Cat Writes a Novel" by Jessica Brody, which explores the structure of novels. Even though I don't plot━I'm a discovery writer or "pantser"━knowing structure is key to meeting reader expectations." -A.M. Scott
Final Thoughts
Sometimes the internet is too vast and too overhelming (I ironically say as I type this for a blog). Sometimes it's easier to just pick up a book and take what information the author gives you, instead of sifting around millions of articles, forums, and videos.
While there are plenty of books on writing skills out there, we tried hard to narrow it down for you. Hopefully something in this list can help you on your writing journey.
There's 17 to choose from, so the odds are good.