How to Write a Cover Letter for Your Dream Internship in 2023
Learn how to write a cover letter for your dream internship by leveraging education-related activities + examples, templates, and tips.
Whether you're in school or starting fresh in a new industry or field, there are internships, and then there are dream internships. The hands-on work experience, mentorship with industry leaders, and networking opportunities that internships provide are invaluable, so when you find one that is perfect for you and your goals, nailing the cover letter is of the utmost importance.
After all, the cover letter seems a little old school━but you can play ball with both old and new school, which is why you're the one for the position. By understanding the importance of a great cover letter for an internship, especially one that's your dream opportunity, you can easily learn how to deliver one that wows, setting you apart from the horde of other students vying for the same internship.
Where others groan at the extra ask, you are excited for the chance to paint the perfect picture of how you, your education and related activities, career interests, and goals define you as the ultimate potential mentee. So, let's get to work!

To understand the what and why of a cover, plus the standard formatting and content structure, open up our previous post, The 9 Essential Elements of a Cover Letter + Templates, Examples, and Tips, in a new tab for review, as you move through this post on internship-specific cover letters.
And, just in case you've read this far and aren't on the internship train, here are some statistics from myshortlister.com that indicate internships are worth your time:
What is an internship cover letter?
Writing a cover letter for an internship position is somewhat different from writing one to land a regular job. For starters, an internship application letter is usually less geared toward work history, since most applying for these positions are still in school, and more focused on other aspects of your life, such as academics, volunteer work, and extracurricular projects.
Students, recent graduates, and those changing fields/industries are typically the ones applying for internships because they need to understand what working day-to-day in their chosen field is actually like.
They also need the apprenticeship, mentorship, and other valuable hands-on work experience, since they often are coming fresh from school or from a different field with few directly transferable skills. Internships remediate the work experience gap in this way.
So, don't fret about your lack of extensive work experience, because if you had it already, you wouldn't be applying to internships. Those reading your application understand that you are still in the stages of focusing on, remediating, or finishing your education.
As such, it's common practice for internship cover letters to discuss your education, career aspirations, areas/fields of interest, and other education-adjacent activities, like volunteering and extracurriculars, as they relate to the internship program.
Check out Stu Dentte's example cover letter to see how they link their experiences to their top internship choice:
Why should you write an internship cover letter?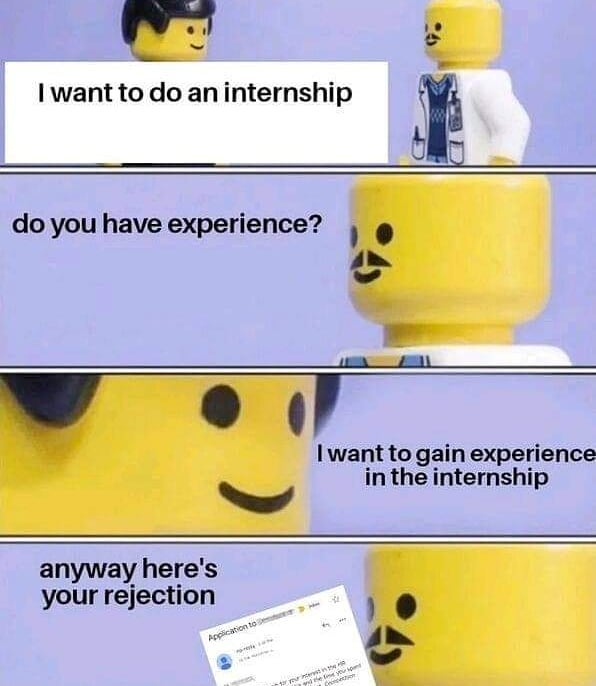 Internships are very competitive. With sometimes thousands of kids in the same field applying for the same internship, sometimes the hiring decision comes down to the smallest things...like the cover letter.
A lot of people don't like writing cover letters, so they just don't. By at least including a cover letter for an internship, you're setting yourself apart from the crowd.
This is where you can really make yourself shine, mentioning your relevant skills and experiences, talking about another internship job you've had, and showing express interest in the position.
Step-by-Step Instructions on How to Write the Perfect Internship Cover Letter
#1: Pick the right cover letter template for the job
Whether you're trying to get out of a bad writing mindset rut, need to abandon your stale cookie-cutter draft, or are looking for a way out of starting from scratch, consider taking one of our free cover letter templates for a spin:
Template 1 • Template 2 • Template 3
Our templates above describe what info goes where, plus the 'why' behind it, as it relates to our discussion in the previous blog post: The 9 Essential Elements of a Cover Letter + Templates, Examples, and Tips.
These can each be used as either an internship cover letter template or a job cover letter template, just in case you're looking for one over the other.
Here's an internship cover letter example using one of our templates:
We will be using this cover letter in our internship cover letter examples throughout the article.
After writing several letters, you may find you have some key catch phrases that describe some of your skill sets or qualifications well or show off your personality/flair for a certain industry or position type. They might not come easily or quickly, but such tidbits usually come out over time and with practice.
Once you have them together, you can save them into the template to reuse when appropriate! Each cover letter you write is great practice and setting you up for the future you want.
#2: Begin with your header / contact information
The most important part of your cover letter is your contact info. You'll need the hiring manager to be able to reach out if they like what they see!
Here's a list of the contact details you should be including:
Your Full Name
(Optional) Your Role or Title
Email Address
Phone Contact
Location or Address
(Optional) Website
(Optional) Portfolio
(Optional) LinkTree
LinkedIn URL
(Optional) Other Social Media Link/Handle
#3: Greeting the hiring manager
There's a formula to this, too.
If you're addressing a singular person, you'll want to start with Mr./Ms./Mx./etc. Next comes their last name, followed by a colon (:) or a comma (,). "Dear hiring manager" just isn't going to cut it.
Example: "Dear Mr. Dave,"
If you're addressing a team, you'll just use the team name. However, it's best to address a particular person, be it a manager, supervisor, or otherwise, before listing the team.
Example: "Dear Ms. Khan and the Growth Marketing Team:"
#4: Write an opening paragraph that grabs the reader's attention right away
The first sentence of your opening paragraph is really important. This will set the tone for the rest of your letter, and determine if the hiring manager will even keep reading.
Use a statistic, a "fun fact" about a school project or club activity you've worked on, or relate it back to the company for which you're applying.
The rest of the paragraph should flow well with the first sentence, either summarizing a quick anecdote, relating to the company's mission statement, or further illustrating why you would be perfect for the internship.
This is also where you should mention any contacts you may have at this company, so the reader knows that you're in good standing with a current employee.
Example:
This past month, my shining face helped QuillBot to reach 10 million monthly active users around the world.
I'm a natural-born influencer with a knack for connecting and creating relationships with both people and products, as evidenced by my unplanned rise to fame. I'm at the top of my game in school, as an influencer, and as a mascot for Quillbot; I'm only looking to learn from the best. I would love the opportunity to use my established online presence and high levels of professionalism to represent and support We R Legit Co. as a Brand Ambassador intern━no other internship offers the kind of robust mentorship or level of hands-on experience with great products.
#5: In your body paragraphs, explain why you're qualified for the internship
Your cover letter is used to clarify things on your resume, not to regurgitate it. Instead of listing responsibilities, use each paragraph to talk about a particular project or problem you solved and how it would relate to the internship for which you're applying.
You want to illustrate how you've used your relevant skills in a real-world setting. Have great time management skills? Show how you've used them and how they've been beneficial to you as a student/employee/etc.
Cover letters should only be about one page, so make sure you're succinect in your storytelling.
Example:
I didn't set out to be QuillBot's mascot. This life chose me, and I've embraced it to deepen my knowledge of the digital marketing landscape. After being scouted by their designers when I started my BS in 2017, I have acted as the face of the company, posing for the logos, advertisements, social media posts, and various product campaigns. By harnessing my quirky brand voice and modeling a wide range of emotions for my projects, we were able to amass millions of users for our platform. I would welcome the opportunity to recreate this growth at We R Legit Co., increasing site traffic, social media followers, and loyal users, just as I've done for QuillBot.
One of my favorite projects was QuillBot's 404 Error page. It can be frustrating for users when they can't find the page they were looking for, so by posing serenely amidst the backdrop of a calming sunset, I was able to gently redirect users to our homepage without any problems. This remains one of my greatest accomplishments, and one of the reasons users keep coming back to the site.
#6: Finish strong with a conclusion paragraph and a professional signiture
Your conclusion should be short and to the point. Remind the hiring manager that you're excited about the position and thank them for their time and consideration.
Use a word like "sincerely," "thank you," or "best regards" when signing your name at the end.
Example:
Using my marketing experience, knowledge of brand identity, and customer service skills, I would be able  to support and augment the We R Legit Co. Team right from the beginning of my internship. Thank you for your time and consideration, and I look forward to talking more about this role.
All the best,
Quilly QuillBot
What kinds of education and related experiences can be included in a cover letter for an internship?
Lisa Simpson: Queen of class projects (Source: The Simpsons)
Examples of experiences you can include in your internship cover letter:
Class projects. The classes you've taken in school will probably fall in line with the type of internship you're trying to land, but you're not the only one who has taken those classes. By writing about projects you've completed, not only will hiring managers know which classes you've taken, but how you've applied the knowledge learned in the classroom to real-world opportunities. If you're looking to become, say, a web creator, it would be more effective to show that you've created a website rather than just say you have. Class projects are an excellent way to show that you know your stuff, instead of just saying you know your stuff.
Awards. No, you're not going to write about the time you won "Best Hair" in your middle school yearbook. But any award that can illustrate either your skills in your chosen field, or something about your character, is a good choice. Awards from science fairs, writing contests, debate competitions, or even superlatives like "Most Likely to Become President" can all be used to showcase your strengths. Why did you win this award, and how did you feel upon receiving it? What are you striving for next?
Career goals and areas of interest. If you're going to school for graphic design, and you know you want to own your own business someday, consider applying to smaller companies. In your cover letter, detail your goals and note that you want to be an intern there so that you can see and learn from the business side as well as the design side. Make your future goals and current interests work for you by linking them to why you're applying for each internship.
Clubs and sports. Leading, or even just showing up and participating, in clubs, sports, and other on-campus activities shows a commitment to others and often, to a higher cause. If you are part of an environmental club vying for your school to stop using styrofoam cups, you are demonstrating your values by pointing out an issue, which is detrimental to the environment, and committing yourself to figuring out how to fix it. That's initiative. That's caring for the planet, even when it's inconvenient. That's innovating and opting for biodegradable materials instead of choosing apathy. Sports can also produce some great talking points, such as your commitment to your teammates and to your training, self-discipline, and accountability.
Volunteer work. Soup kitchens, charity walks, retirement homes━any and all volunteer work is good, because it shows that you are caring towards your community, you have a work ethic, and you go above and beyond. Even if the volunteer work is not in a particular career area, such as volunteering at a library or an after-school STEM program, hiring managers will be happy to see that you've extended yourself towards helping others.
Anything else tangentially related to your field. If you really want the internship, you're going to have to beat out thousands of other students who also want that opportunity. Make a list of everything you have done that is even remotely similar to the responsibilities of the internship. Personal projects (things you've done on your own time, for yourself), workshops/seminars, and certifications are all great things to add to your cover letter, especially if you lack experience.
Should I include all of my work experience?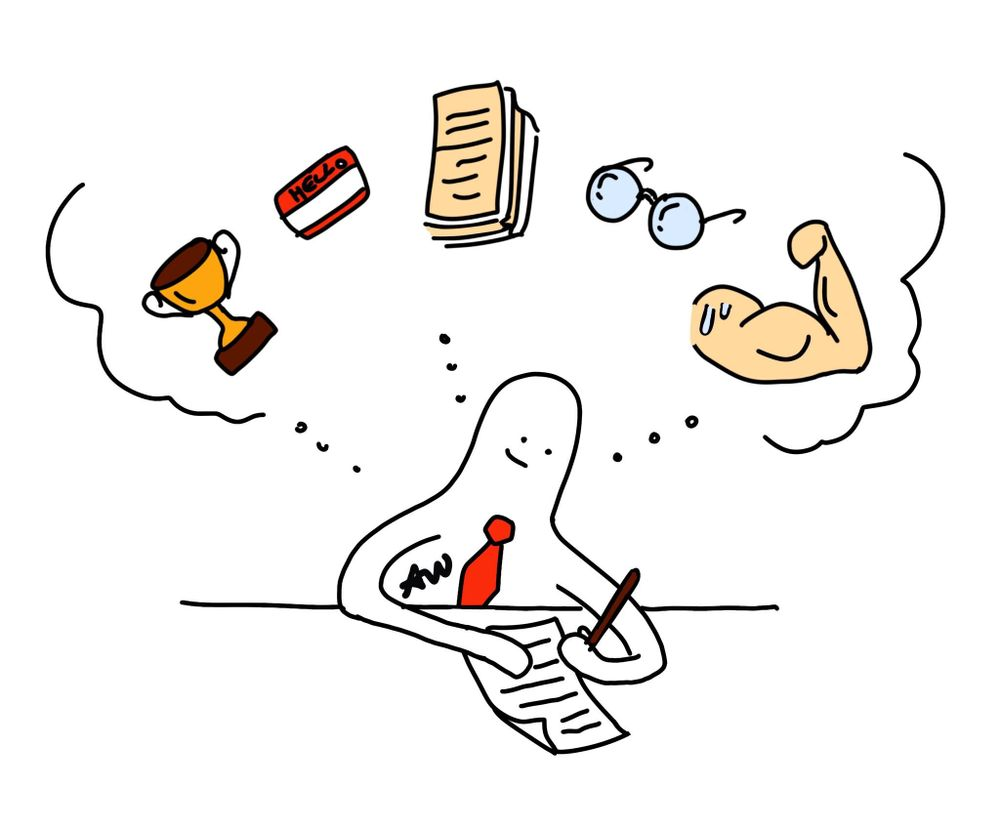 If you worry that your cover letter will be thin and are considering mentioning part-time work in order to have more to talk about, think carefully. If babysitting was your main job in college, but you're applying for a robotics internship, you would only want to mention this work experience if you could directly link the duties or skills used in that job to how it would set you up for success during the internship.
Responsibility, trustworthiness, and accountability are transferable babysitter qualities which you might be able to discuss in your cover letter, especially if the internship description mentions these as being necessary.
You could present this in a way that showcases that parents trust you with the lives and emotional well-being of their children, and you could bring this sense of accountability and responsibility to the robotics lab, since you know how expensive and valuable some of the equipment is.
So, no, you usually won't discuss all of your work experience in your cover letter, in the same way that you typically won't describe every class project or field of interest you have within your cover letter. There simply isn't room.
More importantly, you want to be very selective about what you discuss, only bringing in skills and experiences that show you to be the best candidate for the demands and duties associated with the internship.
What to do if your cover letter...
...is too long:
Yikes! You got too wordy. Use a paraphraser, like QuillBot's, to help you convey in one sentence what you're currently doing in two. Visually build the sentence using the drop-down thesaurus, and get ideas on how to combine ideas and eliminate redundancies using the various writing Modes. Polish your language to keep it short and sweet, plus get support on saying what you want to say, exactly how you want to say it.
...doesn't show you understand the role or company:
Research the company, hiring manager, team, and any accomplishments they've made. Review the company mission statement, values, and culture. You can do this in a snap using our summarizer tool, and then incorporate this into your cover letter draft, where appropriate. The paraphrasing tool can also be helpful deciding how/where to add this info.
...may have formatting, grammar, spelling, punctuation, or word choice errors:
A polished, professional cover letter, whether for an internship or job, must be error-free. Even if your word processing program isn't highlighting any errors, you should use a free online grammar checker to review your work. Most built-in spell check programs will miss things like too many spaces between words, nuanced grammar and punctuation issues, instances of word misuse, and more, creating an embarrassing moment for you that could cost you the chance to move forward in the selection process.
...sounds very robotic: (←No shade, Quilly)
Managers want to hire kind, fun people who are capable. Period. Quilly is the only cool robot we know, but even their cover letter doesn't sound robotic--so neither should yours. Make sure your personality and confidence is shining through in talking about your experiences and what you could bring to the table. Use the paraphrasing tool's writing Modes and synonym slider to get some fresh ideas for warming up your language and bringing a little more "you-ness" to your draft.
How can QuillBot help in writing a cover letter for an internship?
A better question would be "how can't QuillBot help in writing an internship cover letter?" because it can pretty much do every step of the process. Here's a good step-by-step example of how you might use our tools to write your internship cover letter.
Co-Writer. Use this to actually draft your cover letter. It can write with you when you get stuck or aren't sure what to say, making it easy to run through the drafting process.
Paraphraser. Run your draft through any of the 7 Modes and find which tone suits your cover letter best. It'll help rephrase things until you're happy with how everything sounds.
Grammar Checker. Of course, having correct grammar, spelling, and punctuation could make or break you. If you want potential employers to take you seriously, then you have to take your internship cover letter seriously.
Of course, we have a host of other tools that may help you along your writing journey. These include a Summarizer, Citation Generator, and a Plagiarism Checker.
Final Tips on Writing a Winning Cover Letter for an Internship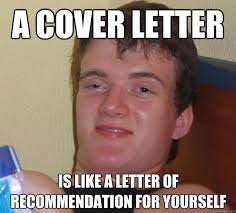 If I can leave you with three things to focus on while drafting your internship cover letter, let it be these three:
Be yourself. Might seem obvious, but a lot of people come off as too formal in their cover letters. While you always want to maintain a level of professionalism, you want to stand out as well and show that you're a whole person, not just some words on a page.
Be passionate. Chances are, the internship you're applying to is somehow related to what you're studying in school. Why did you choose the field you chose? Why is this company in particular of interest? Channel those feeling and make sure the employer knows that you love what you do and you want to continue to deepen your studies and love for your subject at their company.
Don't shy away from the small stuff. As we mentioned before, all experience is important experience while you're still in school. Every award, research paper, and project can be used to show your skillset and knowledge on your given subject. Really sell yourself! If you believe in what you can do, others will follow.
Go forth and chase your dream internship. It is not as far away as you might think.